SUBSCRIBE TO OUR NEWSLETTER
Free Shipping*

Free easy return 30 days*
48-72h delivery
+34 952 72 21 25
+34 662 670 200
10 Reasons to wear leather
Good day!

In case you were not sure, we are here to convince you. Obviously we at not in Russia, where leather and thick clothes are absolutely necessary, but, be careful! Because the cold of January is very treacherous.

Do not fool ourself, leather goods are more expensive than a faux fur jacket, but leather jackets are a good investment because, if you take care of it, it will last you a lifetime and you will get bored of it. And even with age they also have their charm. Oh, and as you know, they will not go out of style.

Let's start with some real reasons why it is a good move to invest in quality leather products.
1. Combines with everything
And when I say everything, it is everything. It is a basic, classic, a must-have essential garment for the cold season. You can wear it with jeans, skirts, sweatshirts, printed dresses, etc...
2. Never goes out of style:
Leather jackets are always within the seasonal looks, but this year it was not just about jackets, but the leather trend has extended types of uses. So, take advantage and kill two birds with one stone.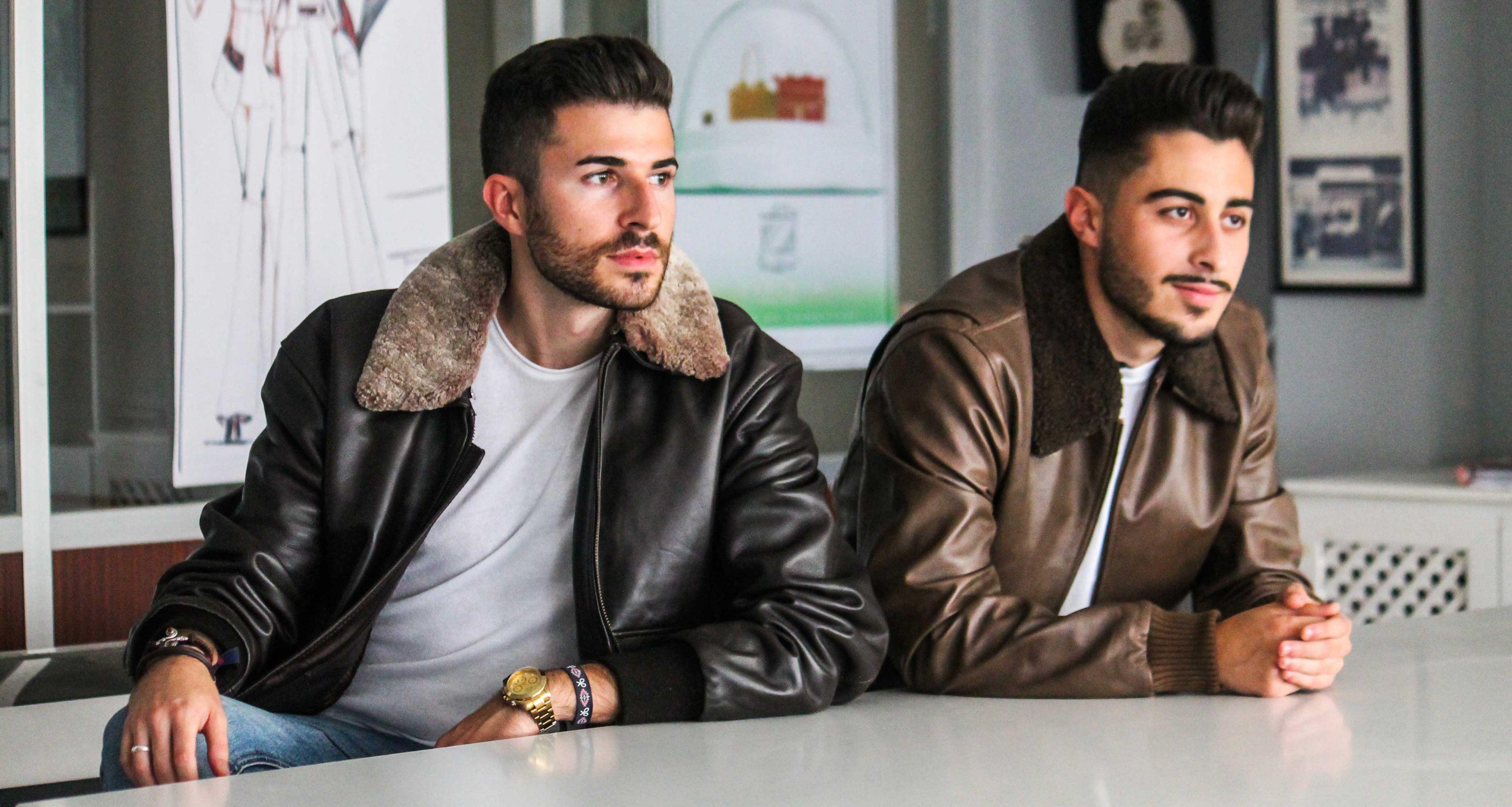 3. Meet the 3R
You do not know what it means? The 3Rs (reduce, reuse and recycle) help you to be a more responsible consumer thus reducing your carbon footprint.
You reduce your footprint because a leather garment can last a lifetime, which will prevent you from having to buy a new jacket every year. You reuse it as you can customise it if you get tired of it, adding tacks, patches, dying it (in a specialised store not to spoil it) or drawing something on it. Imagination and creativity is unlimited! And finally, you recycle because, if you throw it away at the right place, you are contributing to take care of the planet with an organic natural product that is defined as biodegradable.
4. It Lasts and lasts
If you take the necessary care of it, it can literally last you a lifetime. Check out our "LEATHER CARE" post to find out everything. It will be the best long-term investment you can make!
5. Perfect fit
Leather is a very flexible and stretchable material. It adapts to your shape, which provides softness and makes movements easier.
For example, with leather shoes, wrinkles form on the surface which is a good sign of the leather adapting. As the hours of the day pass, your foot stretches and the shoes will adjust without causing any discomfort. And this leads me to the following reason:
6. Leather for health
Footwear made of this material prevents the appearance of fungus and bacteria and prevents allergies produced by synthetic shoes.
7. Baby Lambskin
Let me tell you that the perfect gift for any baby is a lambskin. These skins have temperature regulating qualities and keeps cool in summer and warm in winter. Being soft and warm to the touch, it is a comfort for the baby, and can help them relax and sleep with fewer interruptions. It is recommended for mothers, during pregnancy, to sleep on them so that the lambskin is impregnated with your scent.
In addition, these lambskins prevent bedsores and are also recommended for adults and older people who spend a lot of time sitting or lying in the same position.
Lambskin allows the skin to breathe, which reduces sweating and especially helps those who have a tendency to atopic dermatitis. They are naturally bactericidal and the tanning process is non-toxic and consists of environmentally friendly substances.
8. Breathable
Lambskins are a natural porous material, achieving a decrease in sweat and, therefore, greater hygiene. They prevent the appearance of bacteria and fungi that are the cause of bad smells or diseases.
9. Domestic consumption
Cows, goats or pigs which are raised for human consumption provide us with this leather. So all the animal is used! Unlike other companies which raise animals just for the coats to produce the extremely expensive products like fur jackets etc.
10. Skin vs synthetic skin
Synthetic skins are made of plastic, which are produced in large factories that pollute our planet. Each year, all this material ends up in our oceans and is equivalent to more than 50,000 plastic bottles. This is a shocking truth...

So, in summary, leather is a long-term, elegant, multifaceted and beneficial investment for you and our planet.
I hope you found the post interesting and look forward to your comments and follows!
Zeta
---
Post comments
Only authorized members can post comments